Quadrant launches YY London
A fitting symbol of the changing face of Canary Wharf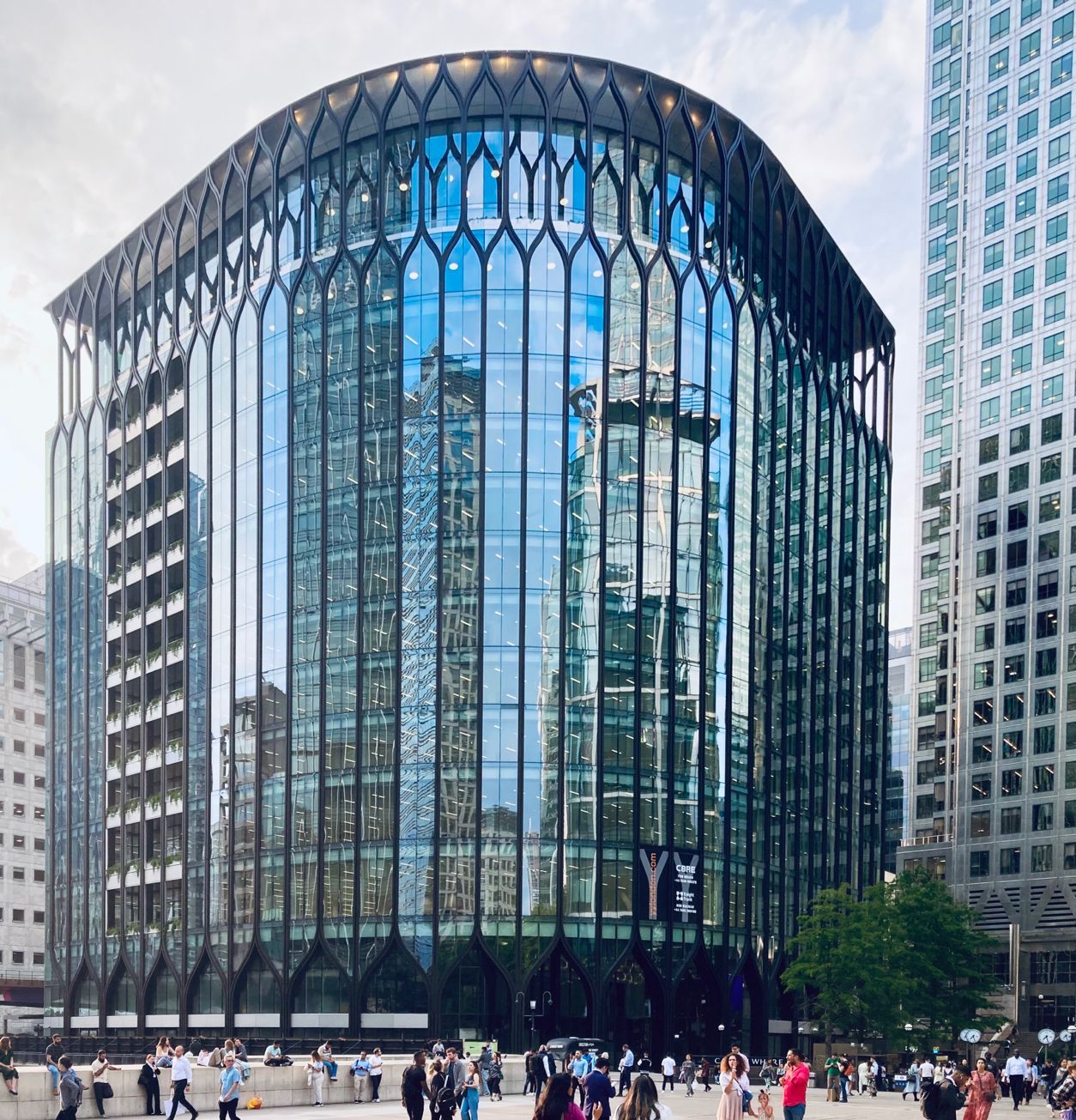 Quadrant, the real estate asset manager and developer, has launched landmark Canary Wharf building YY London.
What was formerly the headquarters of Thomson Reuters has been spectacularly redesigned by architects Buckley Gray Yeoman to sustainably transform an existing iconic building into a striking contemporary workspace in the heart of Canary Wharf.
The creativity and reinvention employed to create the new YY London building reflects the transformation of its Canary Wharf location which, since its inception, has shifted immeasurably. Twenty years ago the district was primarily dedicated to banking with over 90% of the occupiers being financial. Now, that figure sits at a little over 50% with ever-evolving corporate occupiers, and more people than ever choosing to live or spend their leisure time there.
As well as Canary Wharf's recently launched Elizabeth line station making Bond Street and Liverpool Street rapidly accessible, the area's rolling programme of cultural events brings the area to life with arts and music, while its unique partnership with the Eden project is increasing biodiversity and creating world-class public realm. This, in addition to the new residential schemes and F&B offerings in the area, are creating a vibrant destination both day and night. 
Situated at 30 South Colonnade in Canary Wharf, this centrally located 415,000 sq ft building across 14 floors, has been developed and designed as a visionary workspace with a name and brand that takes inspiration from its architectural features and distinctive Y-shaped façade.
Buckley Gray Yeoman's contemporary and original redesign incorporates floor-to-ceiling glazing to maximise natural light, a triple-height reception creating a vibrant space where people can meet, work, eat and drink, and a roof terrace combining office space and spectacular views across the city. Typical floor sizes are 30,000 sq ft with an average floor to ceiling height of 2.9m, all contained within an elegant, curved form.
In an era where sustainability is a key consideration for occupiers, retaining the existing structure of YY London has saved 10,260 tonnes of CO2 from the onset. This all-electric building is targeting net zero and is on track to achieve BREEAM Outstanding. With a focus on welless and a Well Platinum rating already secured, YY London has outside space on every floor, 300 cycle spaces, 300 lockers and 30 showers.
Tristram Gethin, Founding Partner, Quadrant, says:
"The amenities and spaces we require from offices, as well as the leisure and retail facilities available close by, have never been more important. YY London is a fantastic example of what can be done to sustainably and creatively refurbish an existing building, providing an extraordinary workspace in a London location that is in the midst of an exciting transformation."   
YY London is represented by agents CBRE and Knight Frank:
CBRE:
tom.meijer@cbre.com
+44 20 7182 2778
mark.slim@cbre.com
+44 20 7182 3788
Knight Frank:
peter.gray@knightfrank.com
+44 20 7861 1304
rob.macnab@knightfrank.com
+44 20 7861 5354