YY London Features in 'The Sandcastle Economy: How to Recycle a Building' Short Film
YY London is included in this short film by Nature.com as an example of the circular economy reducing the volume of sand used in construction.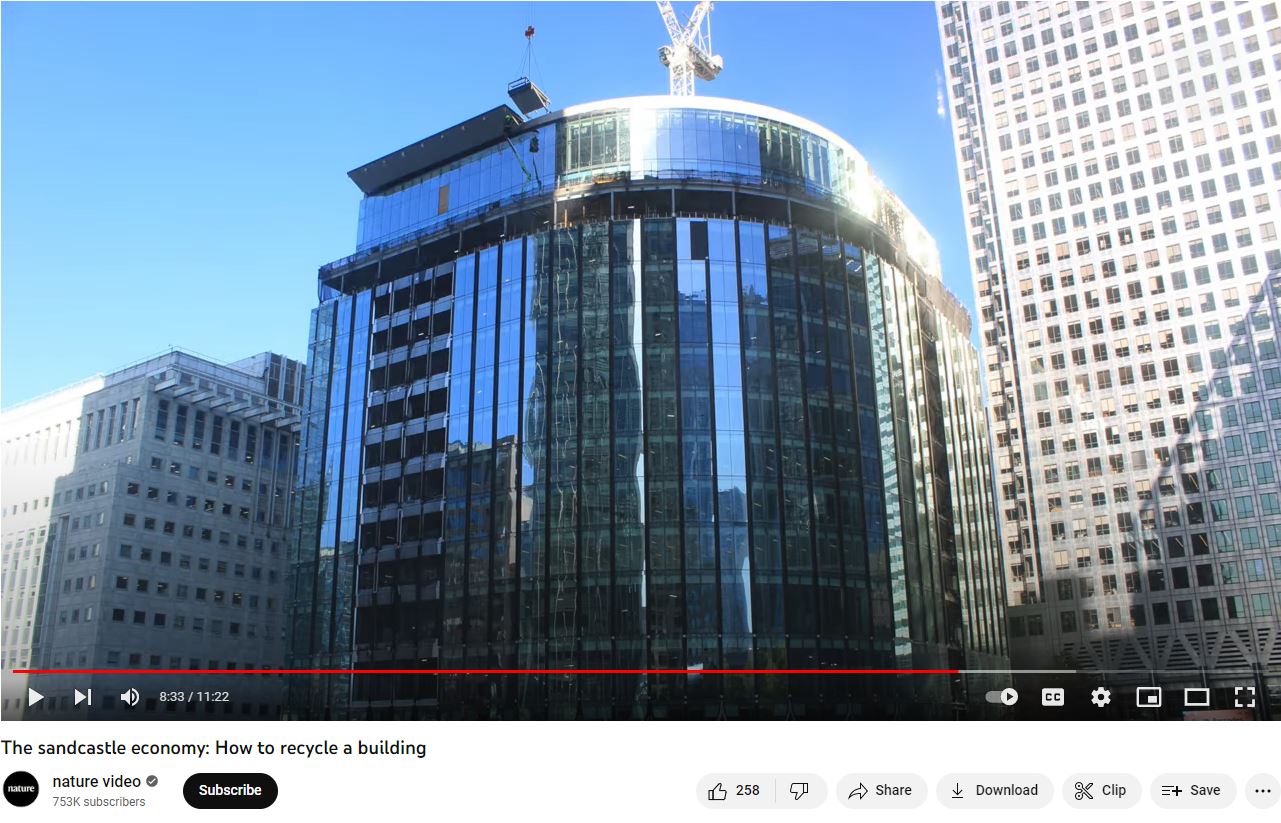 The video references how this revolutionary new office building in Canary Wharf is taking a sustainable approach to construction. The deep concrete foundations of the existing structure, built in 1991, have enabled more floors to be added to the building, thus increasing the lifespan of the original structure and reducing embodied carbon.
Follow the link below to watch the video!

https://lnkd.in/erkeCD2Z